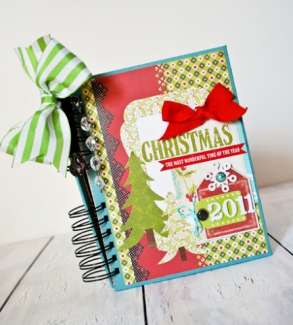 Ready to make a sweet and creative Christmas planner with help from design blog A Cherry On Top? Check out this fabulous tool for an organized Christmas!
With a page-by-page tutorial, you'll be guided through each step of creating and assembling this little book. While the project uses a Zutter Bind-It-All
to assemble the planner, the ideas could be adapted for use in a composition book or loose-leaf format, too!
Pretty and practical. A winner!