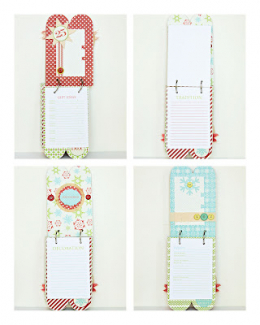 Small, sweet and colorful, we love this crafty ring-bound planner from craft designer Erica's Doing Something Else!
Erica used commercial scrapbooking products to create her little planner. With simple ring binding, pretty dividers and a free printable for small-sized planner pages, it packs a lot of organizing power in a tiny creative package.
Better, this would make a great "scrappy" project to use extra chipboard and bits and pieces of holiday-themed scrapbooking paper to good effect. Add some down-sized planner pages from Organized Christmas, and you could create your own planner for pennies .. or less!
Nice job!