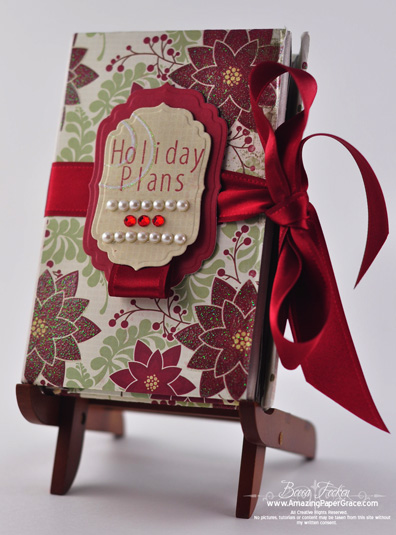 Want a great way to kickstart planning for Christmas, 2010? Check out this handmade holiday planner from Becca at Amazing Paper Grace blog.
Looking at this lovely project made me itching to get out my Spellbinders dies and play! The cover ornaments, shaped and embossed, give a classic touch to this project.
Lush ribbon closures and a stamped title make this an elegant holiday planner that would be a joy to use.
Inside the planner, don't miss three notebooks for list-making. Becca's made her own notebooks and list pad; if you're not-so-crafty, adding a cover to a repurposed notebook would shortcut the project.
Great job, Becca! Kick off a new holiday season with a visit to her blog to check out this creative Christmas planner: