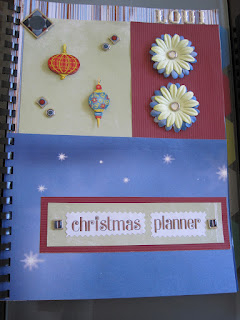 Want an easy way to assemble a Christmas planner? Take a tip from blogger Cassadiva!
Her comb-bound Christmas planner lies flat, yet is flexible enough to fold back for easy use.
Cassadiva's assembled her personalized organizer from holiday planning templates from OrganizedChristmas.com. Using a binding service from her local office supply store to build her planner, she's created an efficient and easy-to-make planner option.
Decorated with pretty cover pages, it's a functional and fabulous power tool for holiday planning. Good job!