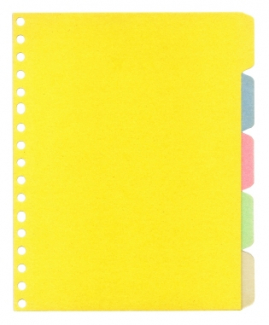 Dividers do the heavy lifting of organizing information in your Christmas planner. They enable instant access to any section in the Christmas planner, bringing information to your fingertips.
Give some thought to the sections you'll need to prepare for Christmas. Every family's needs are different, but most planners will contain these dividers:
Calendars
Budgets
Gift Lists
Receipts
Christmas Cards
Homekeeping
Meals and Menus
Parties and Entertaining
Recipes
Décor
Traditions and Celebrations
Other families add dividers for seasonal holidays, service projects, children's' activities, or personal sections for each family member.
Whether your holiday passion is decor, cooking, creative gift-giving, devotional activities or music performances, devote a divider to the things that matter most to you. Divider sections are the place to focus in on specific aspects of holiday planning.
Dividers are as unique and individual as the families they serve, so choose dividers that make sense for you. Here are some additional divider suggestions:
Thanksgiving
Advent
New Years'
Year-Round Holidays
Birthdays
Sale Flyers
Craft Projects
Christmas Baking
Cookie Collection
Recipes Tried and True
Recipes to Try
In the Freezer
Cleaning Calendar
Inspiration and Faith
Poems and Stories
Music and Carols
Movies and Books
Web Sites
Décor Room-by-Room
Ornaments
Collections
Storage
Christmas Past